Joe Cooper - Outdoor Fitness Professional
I feel really lucky to be doing something I love, and really believe in to help people get fitter and healthier, physically and mentally - from being active in our great outdoors!
A love of the outdoors and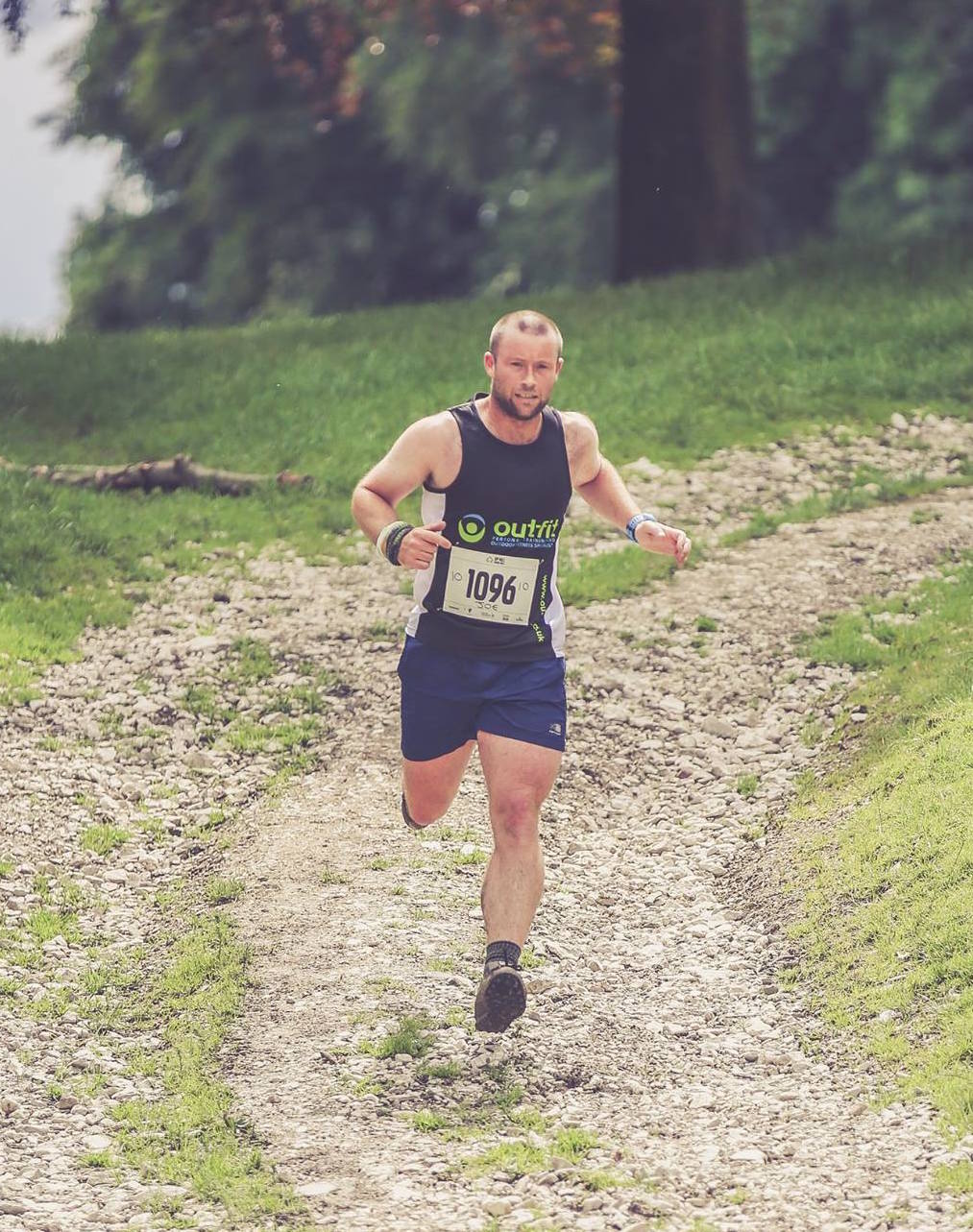 a real interest in fitness and wellbeing led to the creation of OutFit Personal Fitness in 2007. Prior to this, I'd studied Sports Science with Outdoor Recreation at University - gaining good practical and theoretical knowledge in sports and outdoor leadership. After graduation - I studied more specifically with regards health and fitness qualifications and work took me from my my hometown Wrexham, to France, a couple of stints in Turkey, Portugal and the City of London - before a planned return to setup OutFit.
From a very early age, I was to be found outside climbing, walking, running, competing and exploring through a range of sports and activities. A particular memory of a walk up to Cadair Berwyn with Dad, was a real eye opener as to the natural beauty to be found in this country – all there on the doorstep and ready to be explored. Poucher's Welsh Peaks book, was my guide on early explorations and it's all gone on from there. Dozens of Walking, Running and Cycling challenges, from the hills of North Wales to the New Zealand Alps have been negotiated (not without the odd failure) and it's created an individual that is determined to pass all of this experience on, with the knowledge of the benefits that are to be enjoyed. Add to these experiences a wealth of Industry specific qualifications gained, since graduating from University in 2003 and here is someone who is well placed to EDUCATE, ENTHUSE and INSPIRE you to bigger, better experiences in our great outdoors, all whilst improving your health and fitness.
George Manley - Run & Walk Guide
I have been enjoying Joe's HillFit sessions for over 18 months now, and find them a great way of pushing myself physically, in a really friendly environment. I'm really happy to be helping out with the activities, using my experience and expertise. I discovered the Great Outdoors in the mid-eighties and have been a passionate and active rock and winter mountaineer/climber ever since, with a career which started over 35 years ago as an illustrator in the creative industries, I have combined both outdoor instruction and creative work for the last 25 years. This has led me to travel and work extensively in the British Mountains enjoying the Welsh, Scottish and English Crags, as well as climbing widely in Europe, travelling to the French & SwissAlps, Pyrenees, Dolomites, Slovenia, Norway and Iceland and further afield to the Greater Ranges of the Himalaya ( India & Nepal )Kenya, and Jordon.
During this time I have proceeded to gain professional Mountain Instructor qualifications, obtaining these during the late 80s and early 90s. Over the years I have gained experience both with adults and young people working on a range of adventurous outdoor activities, leading expeditions through to climbing & mountaineering courses. I look forward to seeing you out there on one of Joe's courses!
edit