Our Current Weekly Timetable: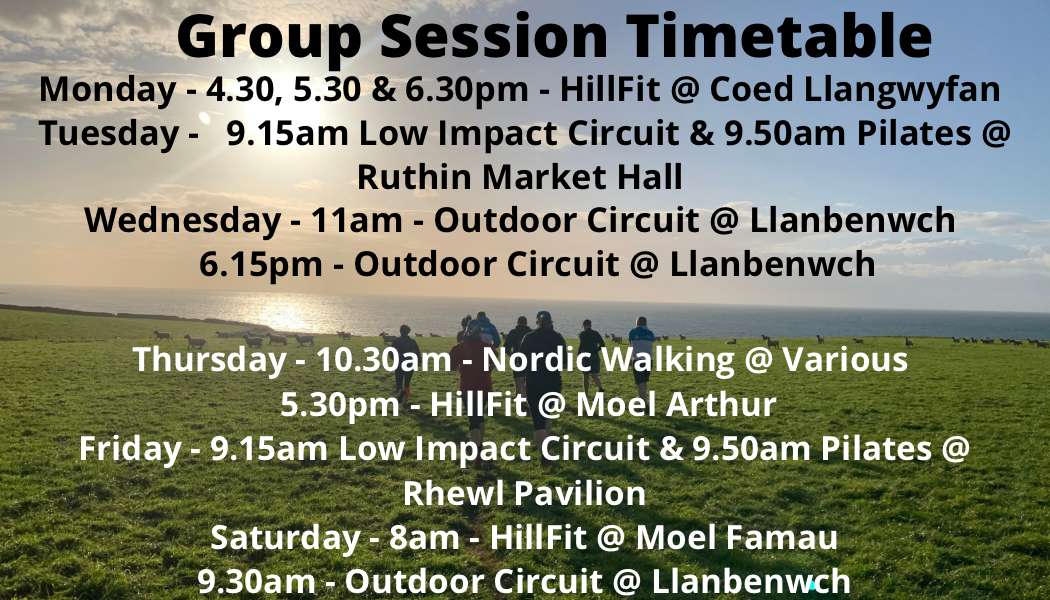 Whilst all OutFit Members have free access to our sessions, you can PAYG as a Non Member. Just click the appropriate link below.
Our weekly group exercise activities currently consist of HillFit, TrailFit, Nordic Walking and Pilates. The ONLINE Stretch & Pilates sessions compliment these very well – reflecting the holistic nature of our approach to physical fitness – from aerobic fitness capability, to muscle balance, strength and tone, postural correction and challenging the body effectively in natural environments…as nature intended!
The great thing about OutFit is that we have an environment that promotes adherence, consistency and sees people enjoy the benefit of a supportive exercise community where friends are made and great times are had!
Additionally, we run regular Guided Walks, Trail Runs & Day Workshops.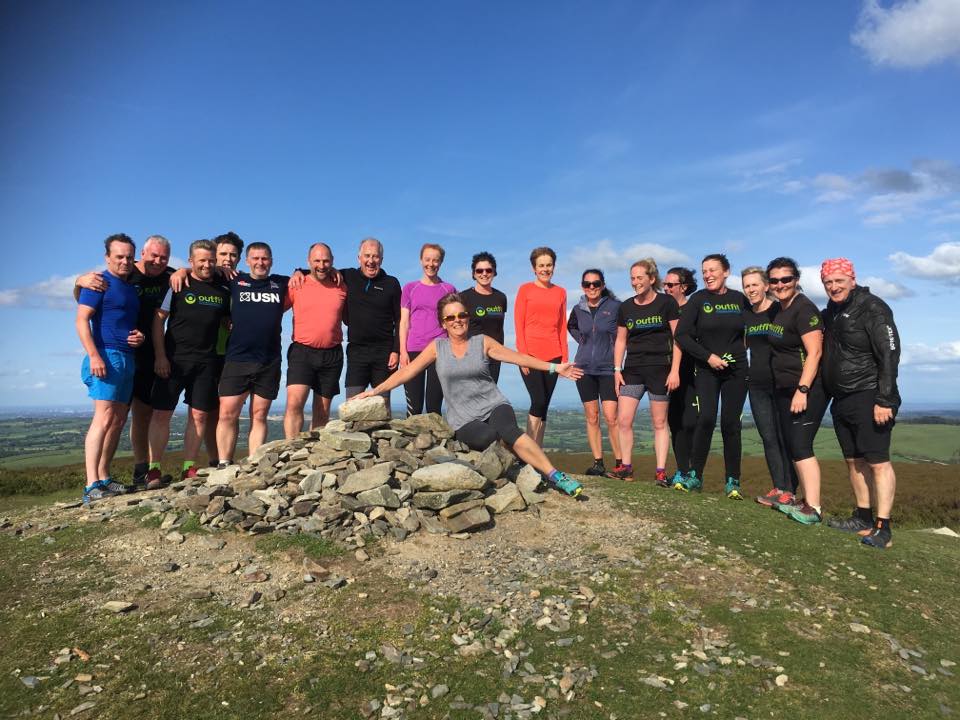 HillFit
These sessions see participants covering mostly trail and fell terrain in beautiful surroundings, with the emphasis being on walking quickly/running and exercises specifically designed to improve your ability to move over trail and hill terrain. Training in the hills has amazing residual health and fitness benefits and equally amazing views are on offer!
Outdoor Circuit
A session for all abilities to train together, using a host of traditional Circuit Training exercises and setups, mixed in with some great group drills. A group training session, with a personalised feel and an emphasis on quality, and wherever possible, tailoring to meet individual needs.
Pilates
Pilates continues to be a very popular form of activity, recognised as an ideal way to compliment any exercise programme. Pilates promotes good posture, enhanced mobility and flexibility, correct breathing and muscle strength. Our Pilates sessions are conducted Online, and provide a great workout, for all abilities in the comfort of your own home! Lots of adjustments and demos make it appropriately challenging for all. Great for injury prevention, as well as rehabilitation – 'Prehab' as well as Rehab!
Nordic Walking
First developed by cross country skiers to train suitably in the summer months when the snow melted this is a fun, sociable and hugely effective full body workout. Walking using the Nordic poles works most of the upper body muscles and gives you a great aerobic workout whilst burning up to 46% more calories than regular walking. The Nordic technique promotes good posture and can help those with back and joint problems.